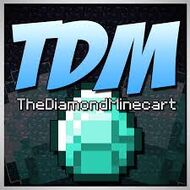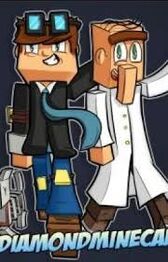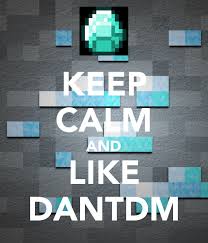 Welcome to the Dan TDM (The diamond minecart) Wiki
Hey everyone Dan here, from The Diamond Minecart and welcome DanTDM fans! This wiki is about everything you need to know about TDM, mods, Characters, games, and more!
Wiki Affilates:
Stampylongnose Wiki
http://stampylongnose.wikia.com
Create blog post
Latest Blog Posts
I think your wiki says alot about dantdm that I deden't know so thanks for the amazing wiki

Read more >

I've made my own DanTDM wiki, if anyone wants to join. It would mean alot to me if you just checked…

Read more >

Dan TDM is awesome and very funny I thought his 'the 8 pages of slenderman was freaky cool

Read more >
See more >
Who is DanTDM?
Who is Dan TDM? Dan TDM or The Diamond Minecart is a youtuber and also a game commentator. He plays lots of games and the most played are Minecraft and Minecraft mods. His real name was Daniel Middleton. His wife's name is Jemma (JemPlaysMC). He is the 28th most subscribed person in YouTube. He has now 3,0000,0000 + subsribers now. Hope you can subscribe to his channel and like his videos.
Summary: DanTDM is a YouTuber and game commentator (he also has a vloging channel which started in 2014). He plays Minecraft, Plants vs. Zombies, Garry's mod, and many more. He lives in the U.K.
History
Watch here for the video in his life:
Dan began Youtube with his original channel, Pokemon channel (PokemanDanLv45). Then his brother says there's a game called Minecraft. When he first played Minecraft, he does Minecraft mods. He made an another channel called DanTDM. Months later, his Minecraft channel grew and grew more than his Pokemon channel. So he continues to play Minecraft. He also plays other games like Mario Kart, Plants v.s. Zombies, The Sims 3 and more. He also does Vlogs with Ellie the PUg.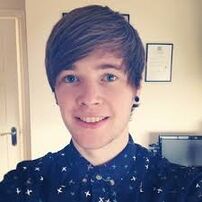 Community content is available under
CC-BY-SA
unless otherwise noted.